If your house is in Texas, selling it yourself and saving a ton of money isn't hard.
You just need the right tools and support.
ListingSpark is here to help you every step of the way.
Have a question for us before you get started?
Simply fill out the form below, and one of our team members will contact you personally to answer any questions.
ListingSpark will never sell your contact information to a third party.
By filling out this form you are agreeing that ListingSpark may contact you.
Ready to sign up with ListingSpark?
Please enter your address in the field below. It's fast and easy to list one or more of your properties, get support if you need us, and keep more of your money in your pocket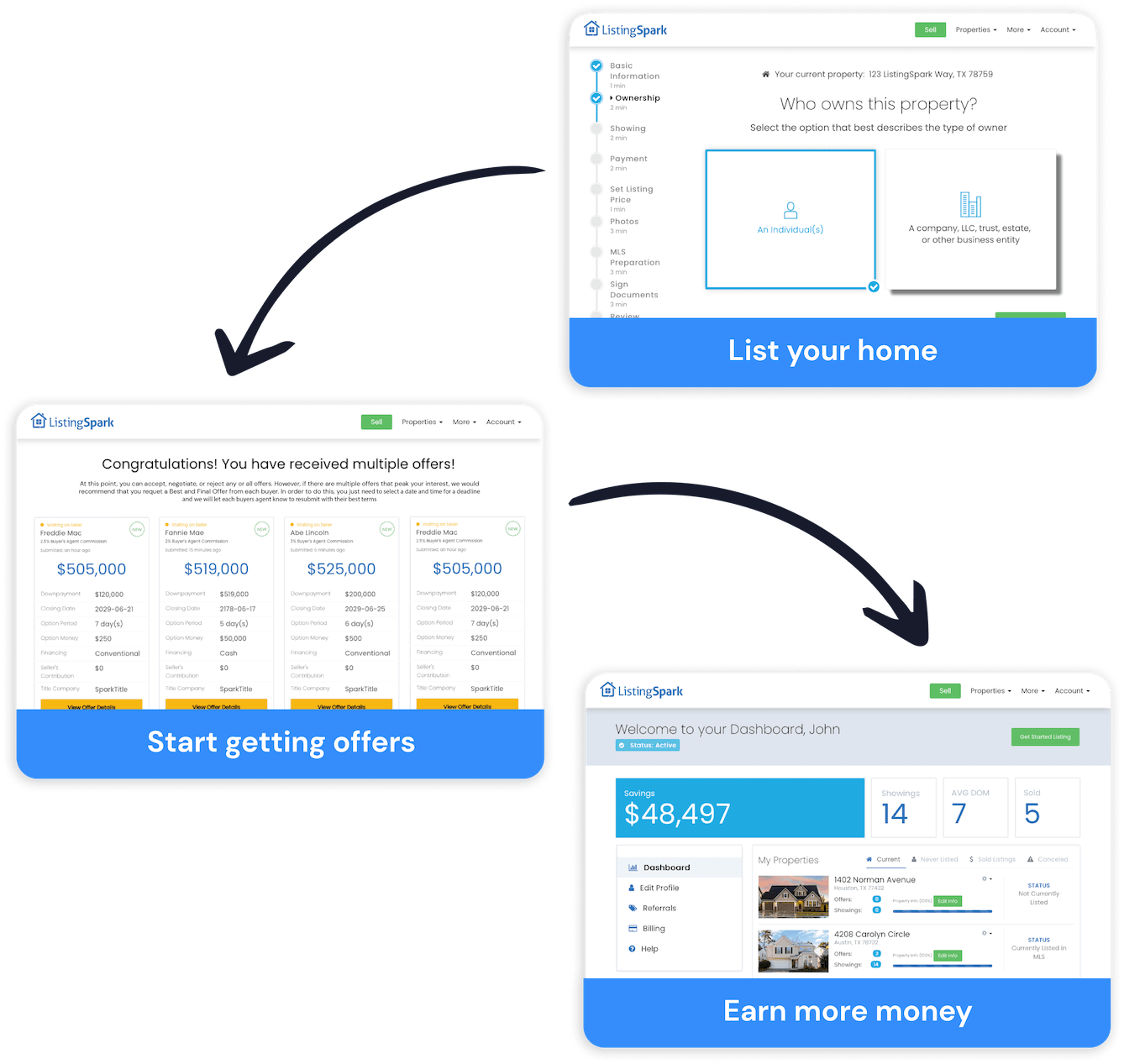 Visit our blog site, where we have articles with details about everything from listing and staging your property to market trends and real estate investing strategies.